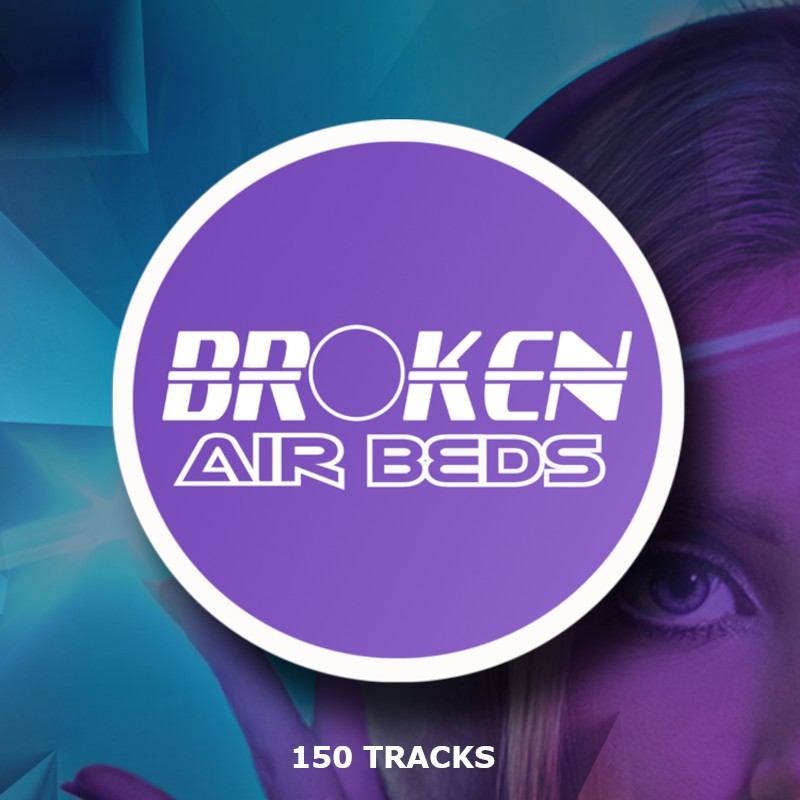  
Broken Air Beds
Give your imaging the energy and speed you need with Broken Air Beds. From the creators of Broken Air, a library with beds only. 150 brand new tracks that haven't been featured in any Broken Air library before.
DEMO:
Released in 2022.
High energy production music beds that are perfect for promos, jingles, leaders and trailers. The cuts in Broken Air Beds are divided into 15 themes. Each theme comes with 3 different mix outs including the Full Mix, Light Mix and Beat Mix so you can tailor each bed to your specific needs. Reassemble them just the way you want them to sound, the possibilities are endless. A bonus Drone mix from each theme is also included.
Each mix out in Broken Air Beds comes in 60, 30 and 10 second versions. Whether you're producing a promo, talk-over bed or a station ID, you'll always instantly have the right cut for your production. With the different mix outs and lengths from each theme you can easily adapt to whatever energy level you need for your production. 150 tracks that give you total production freedom!
Create high impact imaging for radio, tv and podcasts with Broken Air Beds; production music with today's sound so they blend in effortlessly with the music you play. Give your productions speed, power and energy with Broken Air Beds.
Broken Air Beds is a Sticky FX & Streemmedia collaboration.
All Broken Air libraries are also available in an affordable priced bundle: BROKEN AIR BUNDLE.
Customers who bought this product also bought