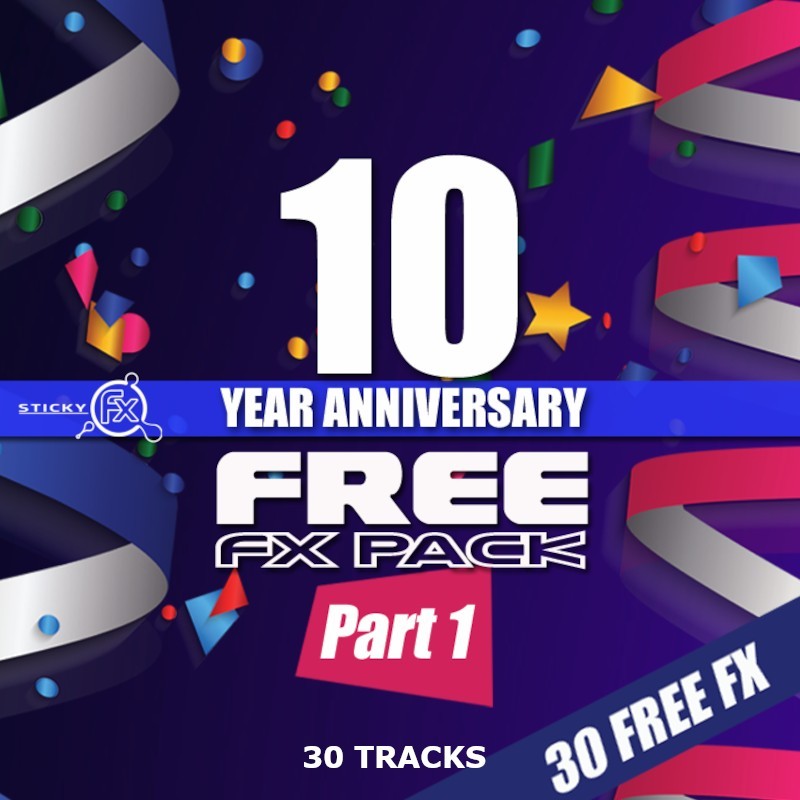  
10 Year Anniversary Free Pack 1
To celebrate our 10th. anniversary this year, we at Sticky FX thought it would be nice to share some of our great FX with you for free.
30 brand new Breakers, Impacts, Risers, Noises and Starters that are exclusively made for this Free FX Pack and can't be find in any of our other libraries.
And this is only part 1, because later this year we're gonna do it again and serve another 30 free FX in part 2 of this Free Pack.
It's our way to say thanks to you for making us the number 1 in radio imaging FX. So enjoy these free FX by downloading them now. No purchase necessary and royalty free!
Just add the 10 Year Anniversary Free Pack 1 to your shopping cart and check-out. There will be no charges.
If you don't have an account you will need to create one to get your free FX Pack. Registering is free, your personal information is safe and will never be shared or sold to anyone.
Customers who bought this product also bought