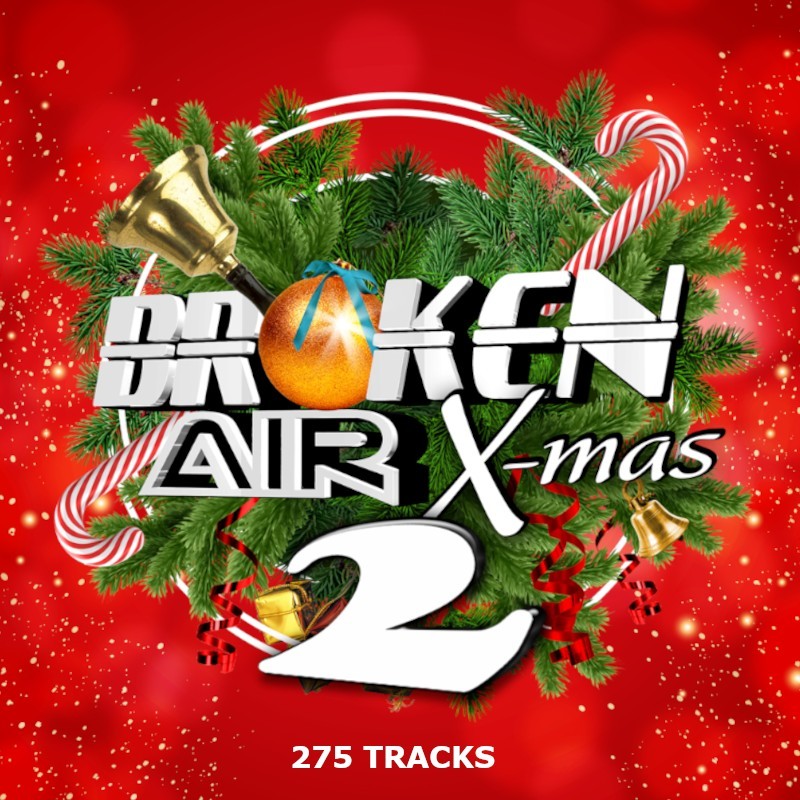  
Broken Air X-mas 2
Getting your Christmas imaging ready in time can be stressful. Not when you have Broken Air X-mas 2 in your imaging arsenal! Broken Air X-mas 2 contains 275 Christmas FX, Beds and Work Parts. Every bell, sparkle and ho ho ho ho you need.
DEMO:
Released in 2022.
All over the world imaging directors discover the convenience of having everything you need for your Holiday imaging at your fingertips.
Including Air Breakers, Low Breakers and Switchers to separate different elements in your production. Create beautiful sounds and ambiances with the Magic Sweeps, Drones and Winter Whooshes. Make an everlasting party entrance with the Impacts and special New Year FX. Or create awesome promos with the 20 high energy Christmas beds that will blow you away. Also included are 10 instant Santa ID's with which you can get your Christmas imaging ready in no-time. Just add your station's name and presto! You're set for the most wonderful time of the year!
275 FX, Beds and Work Parts for radio, tv and podcasts. So light up the Christmas tree and your Holiday imaging as well with this jam packed library full of joyful elements!
Broken Air X-mas 2 is a Sticky FX & Streemmedia collaboration.
All Broken Air libraries are also available in a friendly priced bundle: BROKEN AIR BUNDLE and this library is also included in the BROKEN AIR X-MAS BUNDLE
Customers who bought this product also bought